Pastor Glenn Wiggins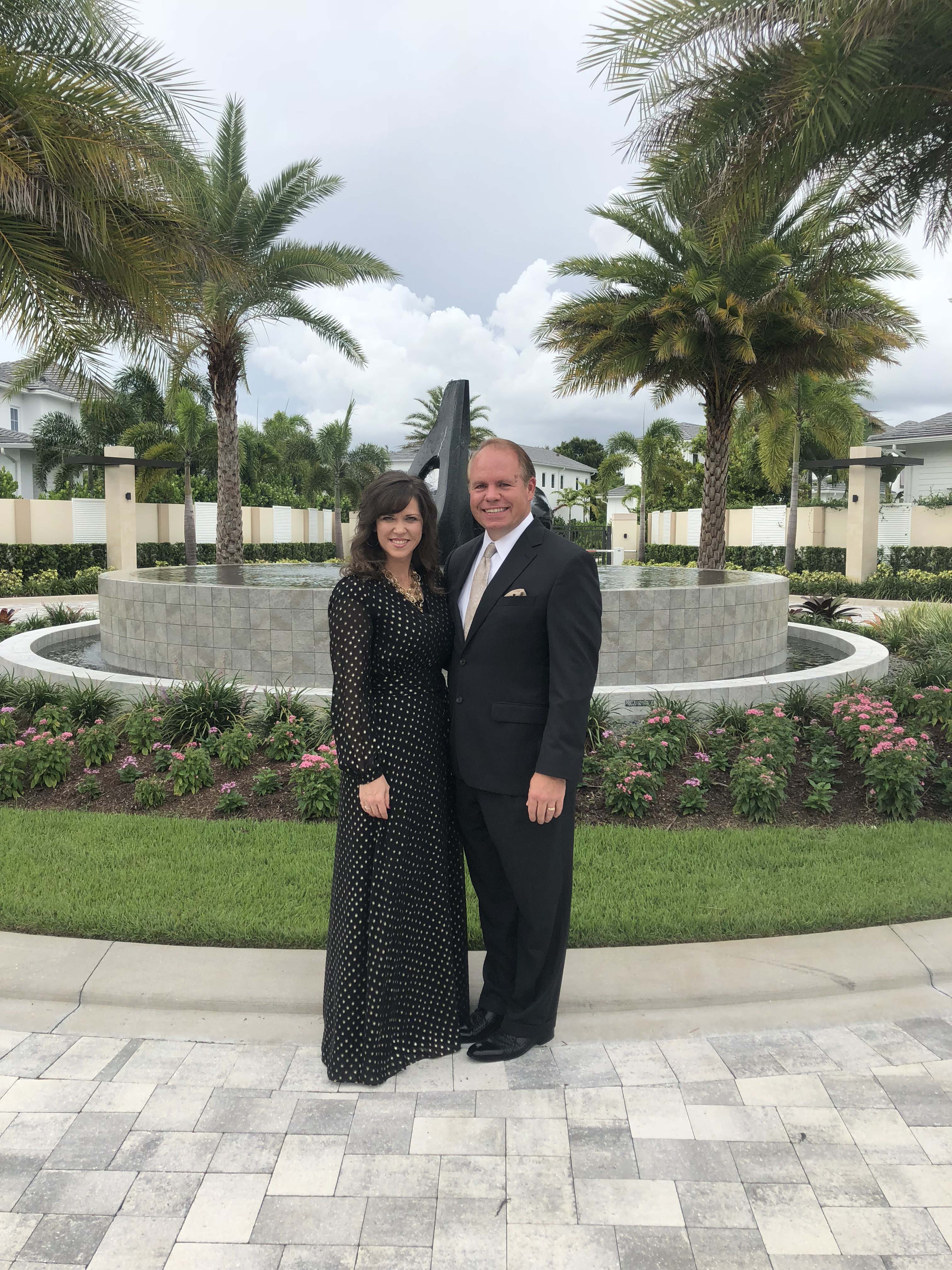 II Corinthians 4:5, "For we preach not ourselves, but Christ Jesus as Lord, and ourselves as your servants for Jesus' sake."
Pastor Wiggins trusted Christ as Saviour right here at our church as a young teenager. Several years later the Lord called him into the ministry to preach the Gospel.
He and his wife, Becky, became high school sweethearts and are both graduates of Seagate Christian Schools and The Crown College in Tennessee.
With a great love and understanding of our ministry, Bro. Wiggins answered the Lord's call to return back home and serve at Seagate. After many years of service, the church called him to be their fourth pastor.
He, his wife, and their precious children thoroughly enjoy the work of the ministry. We know their heart's desire is to be a help and blessing to others. We thank God for their faithful love and service to our church family and to our Lord.
Click here to e-mail Pastor Glenn Wiggins
Dr. James M. Odom
Philippians 1:6, "Being confident of this very thing, that he which hath begun a good work in you will perform it until the day of Jesus Christ."
Dr. Odom was saved as a young boy growing up in Miami, Florida. He and his wife, Lynda are graduates of Baptist Bible College in Missouri.
In 1971, the Seagate Baptist Church called Dr. Odom to be its pastor. For the next forty years, God has used him to reach the lost and encourage the Christian. He now travels the great state of Florida preaching and pursuing his passion to help start churches and to encourage pastors of all ages to preach the Gospel faithfully.
Preacher is known in this area as being a statesman of our faith. He is truly a pillar of our community who has served the Lord through blessings and trials and has maintained a testimony of faithfulness and stedfast love for the Lord.
Preacher and his wife, Lynda, faithfully serve here with us at Seagate and are loved dearly.
Bro. Donnie Glasenapp
Isaiah 41:10, "Fear thou not; for I am with thee: be not dismayed; for I am thy God: I will strengthen thee; yea, I will help thee; yea, I will uphold thee with the right hand of my righteousness."
Bro. Donnie is originally from Washington state. He was saved at the age of eleven and called to preach during his freshman year of Bible college. He and his wife, Meghan, are both graduates of Golden State Baptist College in California. God has blessed their family with two sons.
Over the years they have become great assets to the work of the Lord as they faithfully serve in many of the ministries here at Seagate.
We are thankful to have both of them as part of our church family as we co-labor together with God.
Click here to e-mail Bro. Donnie Glasenapp