Join us this Sunday morning at 10 o'clock and get enrolled in a Connection Class. These Bible studies are geared to cover the different seasons of life. Small groups will help you grow as a Christian and connect with friends. You will have the option to choose a class that will last 10 weeks. After that, you will be able to enroll into a new Bible study. Join one of these small groups this week by filling out the form below, and we will see you at 10 o'clock this Sunday!
Connection Groups include: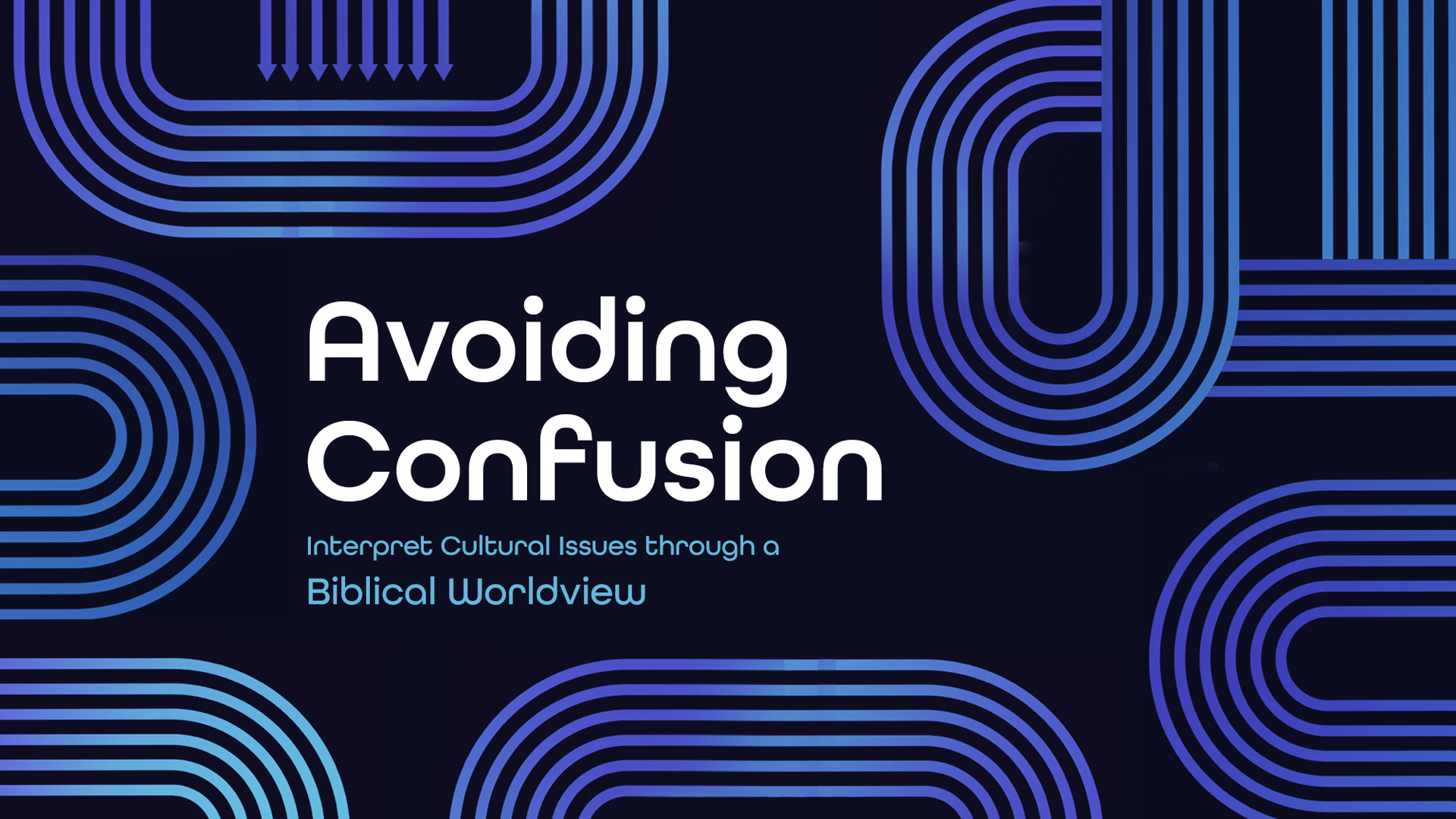 Avoiding Confusion:
Interpret Cultural Issues through a Biblical Worldview
Podcasts, social media, and friends and family are full of positions and opinions on every topic. Gender identity, the origin of the universe, the sanctity of life, the cry for justice— the debates seem endless. Many Christians have ideas and opinions on these cultural issues, but many have not carefully studied them out from a biblical worldview. In a culture in which the Bible is scorned and Christianity is disdained, Christians need to understand the biblical position on cultural issues. And they need to, in the words of 1 Peter 3:15, "be ready always to give an answer to every man that asketh you a reason of the hope that is in you with meekness and fear." Avoiding Confusion is more than a small group study; it's a guide for helping God's people navigate the difficult societal landscape in which they live. Sometimes Christians get confused by the many voices and overwhelming opinions surrounding them, but the Bible has clear answers to help us avoid confusion and move forward with godly confidence and critical clarity.
One Another:
A Guide for Strengthening God-Given Relationships
Deep in the heart of every human is a desire for community. God designed us to be relational beings and wants us to experience abundant, life-giving relationships. The reality of relationships in today's society, however, strays far from this ideal. Homes become more like battlegrounds than bastions of refuge. Churches flounder in discord when they should flourish in unity. Social media thrives on people jostling to make a point rather than yielding to make a personal connection. One wonders: Is it possible to build quality, meaningful relationships in a world rife with tension and conflict? Can broken relationships be restored? The answer is a definite yes. Relationships are God's precious gifts to us and the channel through which we communicate His love. As believers, we are not isolated individuals but members of the body in Christ with specific roles to play in ministering to one another. In this study, discover powerful truths from the "one another" passages of the New Testament and learn God's divine plan for cultivating healthy, godly relationships. Learn how you can develop meaningful relationships by loving, encouraging, and building up one another in the faith.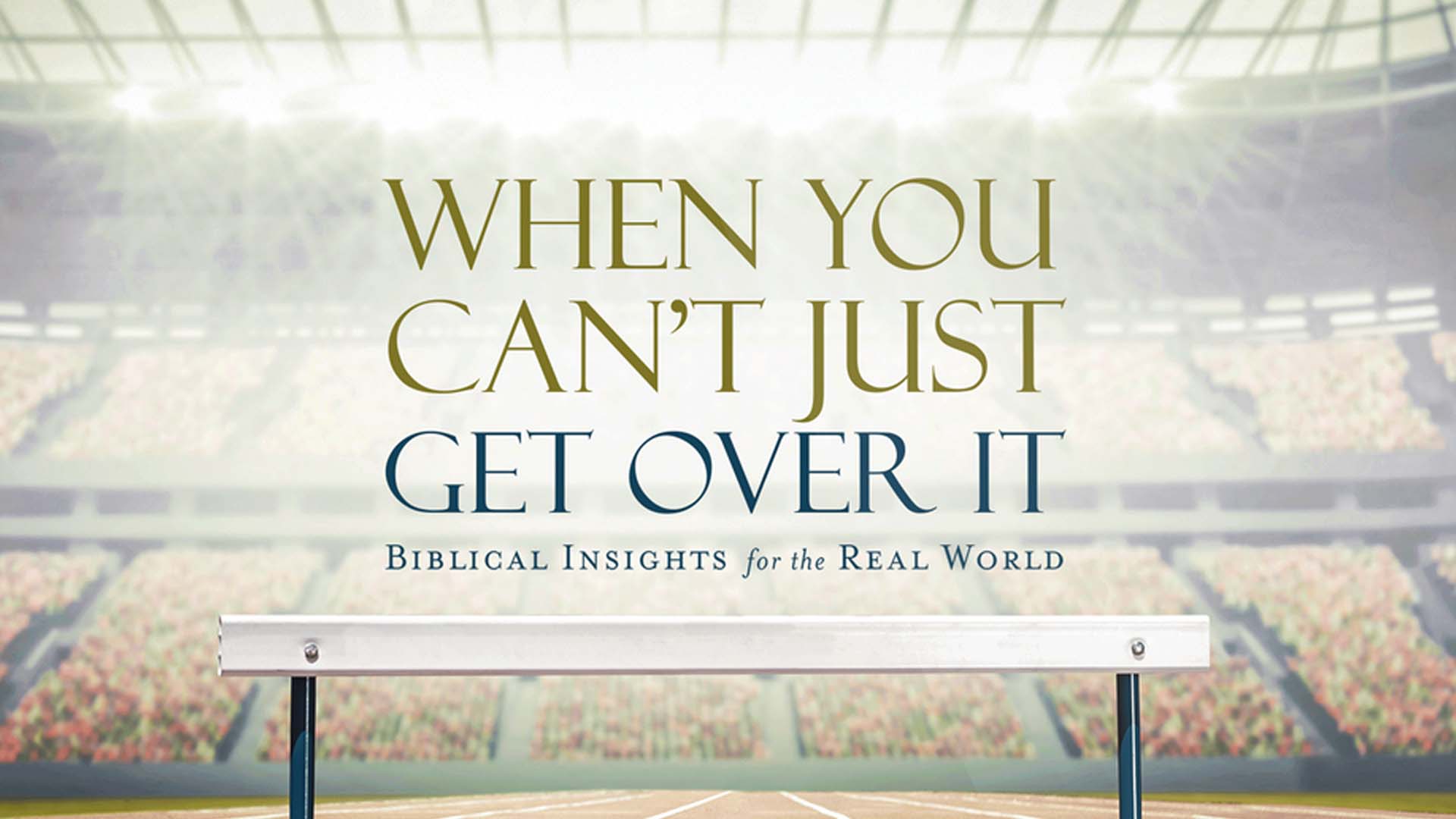 When You Can't Just Get Over It:
Biblical Insights for the Real World
The real world isn't as idealistic as we expect. Although we would love to coast through life with little difficulty and minimal challenges, we often find ourselves facing barriers greater than our inner resources to scale. And no matter how many times we tell ourselves, "Just snap out of it," or our friends ask, "Why can't you just get over it?" real world problems don't evaporate. In this study, examine the lives of ten Bible characters and draw insights that will help you overcome the same difficulties they faced. Learn how to not "just get over it," but how to clear the hurdle and be better on the other side because you encountered it.