Join us this Sunday morning at 10 o'clock and get enrolled in a Connection Class. These Bible studies are geared to cover the different seasons of life. Small groups will help you grow as a Christian and connect with friends. You will have the option to choose a class that will last 13 weeks. After that, you will be able to enroll into a new Bible study.
Join one of these small groups this week and we will see you at 10 o'clock this Sunday!
Connection Groups include: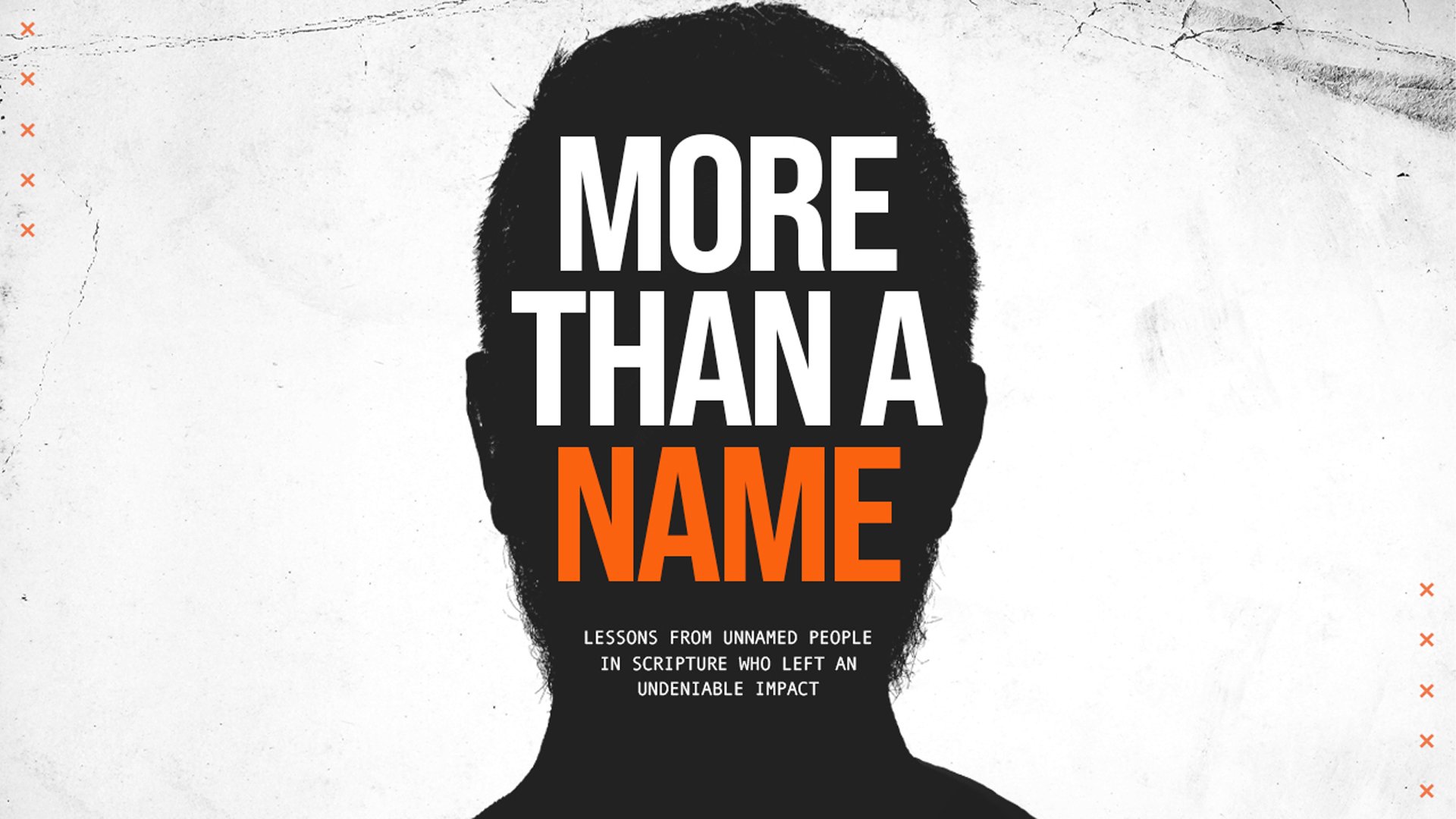 More than a Name: Lessons from Unnamed People in Scripture who left an Undeniable Impact
Our name is given to us at birth and identifies us throughout our entire life... and even beyond. None of us chose our name, but we do choose every day what kind of name we have. The reputation that we build behind our name is important and valuable. Proverbs 22:1 says, "A good name is rather to be chosen than great riches." The reality is that even if others never know our names, our lives can still make a difference for eternity. Throughout Scripture, we are introduced to many such people-men, women, and children whose names are not given. But although God has withheld their names from the record, the lessons they taught with their lives are still living and instructive to us today. In this study, learn from some of these unnamed individuals how you can have an undeniable impact for the Lord Jesus Christ.
The Resilient Life: Overcoming the Crises and Anxieties of Life through Christ
We all face obstacles, difficulties, trials, and heartaches. Without resilience, we go through life increasingly flattened—beaten down by the multiplied challenges we face. Thankfully, God created us with the capacity to rebound, to overcome. He made the human spirit with a kind of resilience that can persevere through incredible tragedy or pain. But while human resilience may enable us to get through a specific need, there is a deeper, fuller, more comprehensive resilience available to those who know Christ. In Christ, we can experience a resilience that doesn't just get through difficulty, but triumphs over it. In this study, learn what it means to experience resilience through the challenges of discrimination, fear, anxiety, depression, doubt, and more. Most of all, discover how to keep your focus on Christ as He enables you to press forward in the resilient life.
It's Not What You Think: Surprising Principles of the Christian Life - Young Adults Bible Study
Our natural reasoning falls short—every time. We think we know how to handle the situations we find ourselves in and the challenges we face. We come up against obstacles, relationship struggles, financial pressures . . . and we have ideas of how to respond. In the end, however, our ideas are not only insufficient, but they are also usually the exact opposite of God's ways. We think, for instance, that trials only bring pain; God says they bring growth. We think the way to get is to keep; God says the way to receive is to give. We think the greatest person has the highest position; God says the greatest is a servant. We think God uses great people; God says He delights to use insignificant people. In this study, learn principles that run contrary to our natural way of thinking but lead to spiritual growth and Christlikeness. You may find that God's solution to your obstacle is just the opposite of your plan.