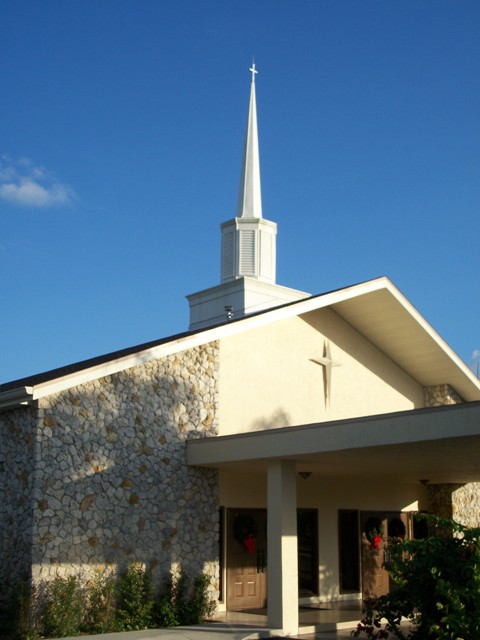 Seagate Baptist Church
is an independent Baptist church in the city of Naples, located in beautiful Southwest Florida. Our church is easily accessible from I-75 as we are located on Whippoorwill Lane just west of Exit 107 at Pine Ridge Road. Our church facilities are located on a 20-acre campus in the middle of our growing community.
There are more than 15,000 independent Baptist churches in America and at least 10,000 independent Baptist missionaries serving on mission fields worldwide. Every independent Baptist church is an autonomous congregation. We are self-governing and self-supporting. It is our belief that the head of the church is the Lord Jesus Christ and the Bible is our sole authority for faith and practice. We preach and teach exclusively from the King James Version of the Bible. At Seagate Baptist Church we have one message: the message of the Lord Jesus Christ, and one ministry: to go into all the world and preach the gospel to every nation.
Our church campus is also the home of the Seagate Christian School Chargers. This school is a private Christian school providing Christ-centered education for kindergarten through the twelfth grade.
Although Seagate Baptist Church is located in the heart of Collier County, we extend our ministry to all the surrounding areas of Collier County. People from areas like Pine Ridge, Golden Gate City, Golden Gate Estates, North Naples and beyond enjoy and are involved in our weekly services.

We would love to invite you to come for a visit and experience this church for yourself.